The Queen of The South Supporter's Site
Tuesday, 11th May, 2021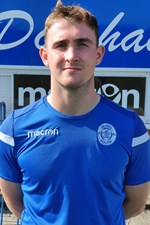 By Stuart McLaren
Date 10th May, 2021
The delayed season kicked off on 6th October with a League Cup group match at Morton. News came through at half-time that Morton's Pay Per View had failed so they were streaming the match free on YouTube, giving me the opportunity to watch the 2nd half. It was to put me off for the rest of the season!
More...
Queen's Next Game
Is Next Season
Hall of fame...
Obileye
King of the South - Thank you!
Start the hunt Magic....
Season 2020-21

Stephen Dobbie
Gordon Chisholm
Alan Ball
Ian McChesney
Jim Thomson
Andy Aitken
Bob Harris
Paul Burns
Steve Tosh
Tommy Bryce
Jimmy Robertson
Stephen Dobbie
Andy Thomson